Now there are many strong female characters in gaming and the fact that has grown over the years is great. As there are characters young girls have more choice than who they aspire to me or wanna play as.
I have many favourite female characters in games over the years but here are my pick, but every woman is my eyes is a strong woman. Happy international woman's days. (list isn't in any order)
1. Lara Croft
She has to be the my childhood favourite, she is smart which she makes sexy and kicks ass, even takes the boys and men at there own game. Bloody hell this woman can bring down dinosaurs what's not to love about her.
2. Jill Valentine
She is by one of my favourites out the series don't get me wrong I love Claire but I always felt Jill was fearless plus she takes on nemesis, which scares the crap out of me and she takes him down, and the fact the men in the story need her help is great, and she does it all in a skirt.
3. Bayonetta
This woman just kicks ass and oozes sexy but still managing to save the world and taking down angels and demons one at time, but her character is also heart warming with scenes with little one showing her softer side to this kick ass female.
4. Kasumi
Now this girl is great she has her ninja style and runs away from home where she is actually a ninja princess to pursues the DOA tournament, she is then an outcast for leaving her clan. She sexy and deadly rolled into one.
5. Commander Shepherd(female)
I love her character she is an intergalactic commander of ship trying to save the world and has done many times, but also bringing different characters and species to unite together for the common good, she is a great leader.
6. Aloy
I love this game its visuals are stunning and the main Aloy is brilliant as you follow her on her story against the machines and where she actually came from, I love that she faced her bullies and one and she was learning her skills improving. She kicks ass and takes on all her challenges head on and discovering more about herself each time,she realises she can do more than she thinks
7. Coco Bandicoot
The lovable sister of Crash, she cute smart and can take on all enemies like her brother also she has her faithful tiger sidekick for help, but she uses her smarts to outwit enemies, and uses her faithful pink laptop to actually help her brother.
8. Meryll (metal gear solid)
She trained herself throughout her childhood in the arts of soldiery. She admired the FOXHOUND unit, viewing the days when her "uncle" and Solid Snake were members in the unit's heyday. When you first meet her she taking on the big boys. She definitely has feisty attitude.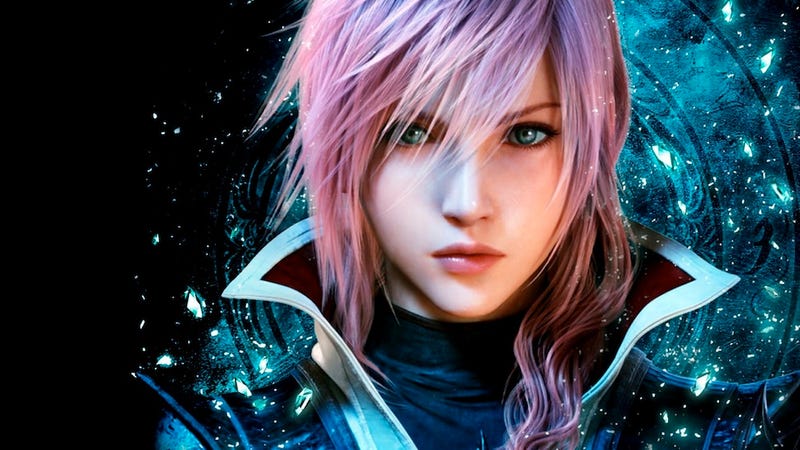 9. Lighting (FF13)
Her character definitely contrasts other female characters portrayed in the series. she has a cold demeanor, which was meant to clash in an entertaining way with Snow's outspokenness. Lightning has a strong element of mystery about her character as well. She also looks awesome I love her outfit in the series, and she can really handle herself with others and her enemies.
10. Elena Fisher
Elena is the "female version of Drake", she is just as charming, intelligent and tenacious as him, and can hold her own when climbing or under fire. She has impressive by her ability during the attacks in the series. The two have the same sense of humour and cavalier attitude toward their opponents, but she tends to be more naive and compassionate. Elena is optimistic and cunning, driving Nate to keep moving forward. She becomes a much better strategist over the course of the games, and is a real help to Nate over the course of the gaming series.
Is there any other strong female characters you like ???? let us know tweet us at @gamergeeksuk or comment below